Coming Soon
Purple People Show - presented by Roleystone Theatre and the City of Armadale
April 30th
at
7:00pm
Country Arts WA and Act-Belong-Commit present
Purple People Show

Produced by Zap Circus
Locally presented by The City of Armadale and the Roleystone Theatre Inc.

"Simply incredible...will not disappoint!"

An internationally awarded, hilarious, high energy, husband and wife duo performing acrobatic stunts and dangerous feats of grandeur; all wrapped in bright and zany costumes! With juggling, acrobatics, hula-hooping, handstands, audience interaction and comedy this show culminates in a breathtaking stunt that no-one else in the world performs; Tarrabelle attempts to spin a flaming hula-hoop around her waist while balanced 12 feet in the air on top of Rusty!

After WOWing audiences around the globe – performing in more than 30 countries across 5 continents, this truly is a world class spectacle! Tarrabelle and Rusty will lead you on a hilariously death-defying adventure through life and love, told through circus stunts. Appropriate for all ages, adored by children and loved by adults!

Audience Suitability: Suitable for all ages.

When: Tuesday 30th April, 2019 at 7pm (show is one hour long)
Venue: Armadale District Hall (Jull Street, Armadale)

Tickets:
phone - (08) 9394 5410
website - https://www.perthhillsarmadale.com.au/purple-people-show
in person - Perth Hills Armadale Visitor Centre: 40 Jull St, Armadale WA 6112

Quotes & reviews:
★★★★★ – PerthNow
★★★★★ – The Sunday Times ★★★★★ – The West Australian
"Jaw-dropping, thrilling stunts... perfect!" - The West Australian "Simply incredible... will not disappoint"- The Sunday Times "Insanely amazing!" - Channel 7

Check it out -
Purple People Show: https://www.youtube.com/watch?v=3pjPmHeN1us

The Purple People Show is proudly presented by City of Armadale and Roleystone Theatre Inc., and all proceeds from ticket sales fundraise for the Roleystone Theatre Group.

Tour coordination by Country Arts WA
https://www.perthhillsarmadale.com.au/purple-people-show?fbclid=IwAR2nM0oFhrerEXa4CEIozysXO-1An839iwUBv9FcgIoCFCdCOrCRT-nfl8o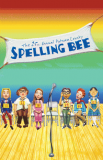 The 25th Annual Putnam County Spelling Bee
May 3rd, 4th, 9th, 10th, 11th
at
7:30pm
with matinee on May 4th, 11th
at
2:30pm
Our first production of 2019 is now open for bookings!
Friday May 3 (7:30pm), Saturday May 4th (2:30pm and 7:30pm), Sunday 5th May (6pm), Thursday 9th May (7:30pm), Friday 10th May (7:30pm), Saturday 11th may (2:30pm and 7:30pm)
**Click here to go to our 'trybooking' booking page**
Our season of 'The 25th Annual Putnam County Spelling Bee' will run from the 3rd-11th May and promises to be a funny, heart warming and interactive one and a half hours of theatre!
Four audience members will also be asked to join the fun on stage, so please consider being a part of our show when you come to see it (we support you all the way).
Follow the fortunes of 6 'unique' spellers as they strive to become the Spelling Bee champion.
Suitable for teenage + audiences.
- General admission (not allocated seating) and tickets available at the door unless sold out.
- Doors open 30 minutes before the performance start time.
- Kiosk open for refreshments before and after the show
- Parking available throughout the Armadale CBD