Bookings Open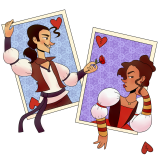 Shakespeare in the Park - The Taming of the Shrew
November 6th, 7th, 13th, 14th
at
4:00pm
Roleystone Theatre Presents: 'The Taming of the Shrew' at Araluen Botanic Park
Shakespeare's classic comedy!
Over four afternoons (two weekends) Petruchio will be attempting to tame the shrewish Katherine... whilst falling in love with her.
Baptista has decreed that her youngest daughter Bianca cannot marry until the older, Kate, has been taken off her hands, so the bold Petruchio with an eye for a generous dowry, and the confidence that he can tame any shrew, offers marriage.
But will the tempestuous Kate really be tamed? And which of her three suitors will demure sister Bianca choose? The elderly Gremio, the flamboyant Hortensio or the strangely disguised Lucentio?
Set in the beautiful grounds of Araluen Botanic Park in Roleystone, this production will be a chance to see this classic play in a magical outdoor setting.
With performances at 4pm on the 6th, 7th, 13th and 14th of November be sure to grab the picnic blanket or low chair, pack a picnic (BYO alcohol permitted) and join the fun.
Light refreshments will be available from the Theatre kiosk and the onsite cafe.
Remember to bring your hat and sunglasses!
LOCATION
Araluen Botanic Park Ampitheatre, Roleystone
362 Croyden Road, , Roleystone Western Australia 6111
Roleystone Theatre Inc. is a not-for-profit community theatre.
Coming Soon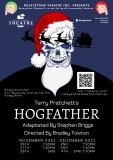 Terry Pratchett's HOGFATHER
November 26th, 27th, December 2nd, 3rd, 4th
at
7:30pm
with matinee on November 28th
at
5:00pm
Roleystone Theatre Inc. presents Terry Pratchett's HOGFATHER.
November 26 7:30pm, November 27 7:30pm, November 28 5pm, December 2 7:30pm, December 3 7:30pm, December 4 2pm, December 4 7:30pm
BUY TICKETS - https://www.trybooking.com/BUTQA
The story: Superstition makes things work in the Discworld and undermining it can have serious consequences... Hogfather begins the night before Hogswatch, the last night of the year. Time is turning and it's much too quiet. Worse ... Death is creeping down chimneys and trying to say "Ho Ho Ho". If Susan - gothic governess and Death's granddaughter (sort of) - doesn't sort everything out by morning, there won't be a morning! Ever again!
A wittily faithful adaptation of Pratchett's bestselling Discworld novel directed by Brad Towton.
Ticket link - https://www.trybooking.com/BUTQA