Bookings Open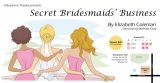 Secret Bridesmaids' Business (play)
October 11th, 12th, 18th, 19th
at
7:30pm
with matinee on October 13th
at
2:00pm
SECRET BRIDESMAIDS' BUSINESS
directed by Michelle Ezzy
plays at 7.30pm October 11, 12, 18 and 19
with a 2pm matinee October 13.
Tickets are $20, $15 concession
The Hall will be set up as cabaret seating - with tables set up (maximum 7 to a table - tickets are unallocated, so not specific to a table). You can bring along some nibbles!

The performances are also BYO alcohol.

The kiosk will also be open serving snacks, soft drink and hot drinks.

Book by following this link https://www.trybooking.com/book/event?eid=542027&
Please note - This show has some coarse language and sexual references.

The story - If YOU knew a secret that could shatter a bride's dream the night before her wedding, would you tell? That's the premise of Roleystone Theatre's production of Secret Bridesmaids' Business, written by Elizabeth Coleman and directed by Michelle Ezzy at Roleystone Hall.

The popular comedy is set the night before Meg Bacon's wedding in a hotel with her mother and bridesmaids, ready for one last night of girlie fun. But one lie could change everything – and the bridesmaids have to decide whether to reveal a secret about the groom...
Coming Soon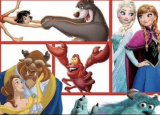 Annual Gala Concert - songs from animation
November 9th
at
6:30pm
POSTPONED - this event originally was scheduled for September, unfortunately it had to be postponed.

The new date will be 6:30pm on Saturday, 9th November 2019
Tickets will open really soon!
All ticket holders for the old September date would have received a refund and offered a discount if they choose to book on the rescheduled date (9/11/19).
The annual Roleystone Theatre Gala Concert is returning in 2019

This year's theme: Songs from Animated Films

This will create an enchanting mix of songs written for an animated film, or pre-existing songs that have been featured in an animated film.

The Concert will be at Roleystone Hall (corner Wygonda Rd and Jarrah Rd, Roleystone).
Tickets are $15 adults, $10 concession (children and seniors) and family $40 (2 adults and 2 children).
We will have tables set out and you can bring along nibbles!
We will have the kiosk and bar open (so no BYO please).

It will be unallocated seating, with most tables holding 7-8 people.
To book your tickets please follow this link - to be advised

(blankets available for use at the Hall)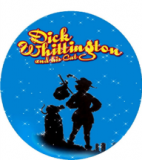 Dick Whittington & His Cat (pantomime)
December 7th, 13th, 14th
at
7:30pm
with matinee on December 7th, 14th, 15th
at
2:00pm
Roleystone Theatre presents:
Dick Whittington & His Cat (pantomime)

The story of Dick Whittington venturing to London with his cat to find his fortune is concreted within English folklore... add into this story an evil rat with his mind set on world domination, 2 fairies the opposites of each other (with one ending up at the pub), a dame with her eye on any male over 25, a rollicking chorus full of Londoners... and you have the plot for the Roleystone Theatre's end of year pantomime 'Dick Whittington'.

With direction by Nicola Beard, musical direction by Natalee Graveson, choreography by Sonja Reynolds and a cast of all ages it's sure to be a hilarious, fun-filled and interactive experience!

Show dates:
Saturday 7th Dec with a 2pm matinee and a 7:30pm show
Friday 13th Dec 7:30pm
Saturday 14th Dec 2pm matinee and a 7:30pm show
Final show is Sunday 15th Dec at 11am (this matinee is not at 2pm)

Tickets: $15 concession and $20 adult

Tickets opening soon!