Bookings Open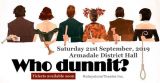 Fundraiser - 1920's murder-mystery evening
September 21st
at
7:00pm
In collaboration with Councillor Colin Campbell, the Roleystone Theatre Group invites our supporters to a 1920's set murder-mystery fundraiser to be held on Saturday 21st September, 2019.
Only 200 tickets have been released, so book now so you don't miss out!
Murder at the Manor (or should we say... unfortunate shaving incident!)
It's going to be a night of murder and intrigue... plus yummy food, a cash bar (for wine, beer and spirits), raffles, an auction and prizes for best dressed.
Guests are invited to dress up (to suit the theme - mid 1920's) and come along to have a go at figuring out 'who dunnit'.
Do you have the super-sleuthing ability to follow the clues and figure out which of the ten suspects is 'the one'? Or maybe you just want to dress up and come along for a fun night out!
Join Dr Tony Buti MLA, Alyssa Hayden MLA, City of Armadale Mayor Henry Zelones and the incoming City of Armadale C.E.O. Joanne Abbiss... who will be suspects for you to question about their whereabouts and motives!
We also have the Classic Sounds Orchestra quartet creating atmosphere, and also the Unusual Suspects jazz group.
The venue is the newly renovated and beautifully atmospheric Armadale District Hall (Jull Street, Armadale).
It's sure to be a fun and entertaining night out, all while helping the not-for-profit, volunteer-run Roleystone Theatre Inc. raise much-needed funds.
Tickets
$35 adults, $15 children (ages 16 and under), $85 family (2 adults and 2 children - additional children are included but you will need to contact our bookings officer)
While children are welcome, we encourage you to consider whether this kind of event is suitable for your family).
*Ticket includes: entertainment, soft drinks, finger food from the Manse restaurant and coffee and tea.
To book your tickets please follow this link - https://www.trybooking.com/book/event?eid=542024&
Background: In 2018 the Roleystone Theatre Inc.'s home of 85 years was closed due to structural concerns and is going to need extensive work to bring it back to active use. The Roleystone Theatre Group is currently utilising the Roleystone Hall as our temporary home. As you can imagine, starting again from scratch in a town hall requires resources, and we are also working on building our contribution to the re-building and fit-out of the future Roleystone Theatre building.
-----------------------------------------------------------------------------------------------------------------------------------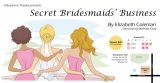 Secret Bridesmaids' Business (play)
October 11th, 12th, 18th, 19th
at
7:00pm
with matinee on October 13th
at
2:00pm
SECRET BRIDESMAIDS' BUSINESS
directed by Michelle Ezzy
plays at 7.30pm October 11, 12, 18 and 19
with a 2pm matinee October 13.
Tickets are $20, $15 concession
Book by following this link https://www.trybooking.com/book/event?eid=542027&
This show has some coarse language and sexual references.

If YOU knew a secret that could shatter a bride's dream the night before her wedding, would you tell? That's the premise of Roleystone Theatre's production of Secret Bridesmaids' Business, written by Elizabeth Coleman and directed by Michelle Ezzy at Roleystone Hall.

The popular comedy is set the night before Meg Bacon's wedding in a hotel with her mother and bridesmaids, ready for one last night of girlie fun. But one lie could change everything – and the bridesmaids have to decide whether to reveal a secret about the groom...
Past Show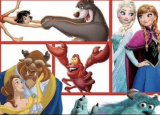 Annual Gala Concert - songs from animation
September 14th
at
7:00pm
POSTPONED - this event has unfortunately been postponed.
All ticket holders will receive a refund and offered a discount if they choose to book on the rescheduled date.
Watch this space for the revised show date.


The annual Roleystone Theatre Gala Concert is returning in 2019

This year's theme: Songs from Animated Films

This will create an enchanting mix of songs written for an animated film, or pre-existing songs that have been featured in an animated film.

The Concert will be at Roleystone Hall (corner Wygonda Rd and Jarrah Rd, Roleystone).
Tickets are $15 adults, $10 concession (children and seniors) and family $40 (2 adults and 2 children)
To book your tickets please follow this link - https://www.trybooking.com/book/event?eid=542014&
(blankets available for use at the Hall)
----------------------------------------------------------------------------------------------------------------------------------